headspace


Bankstown
Ground Floor, Suite 1, 41-45 Rickard Road, Bankstown, New South Wales 2200

Phone (02) 9393 9669

Fax (02) 8367 5124
About
headspace Bankstown provides information, support and services to young people aged 12-25, and their families and friends. We can help with mental health, general health, alcohol and other drug services as well as employment support. Simply phone or email to arrange an appointment with one of our staff.
Centre update: The health & wellbeing of our young people and their families is our top priority. In response to COVID-19 and minimising person-to-person contact, we are offering a combination of telehealth and in-person services. We are available during our business hours through telephone, email, or by visiting us at our centre. We're here for you.
Please Note
Office hours are:

Mondays - Fridays 9am-6pm (closed between 12-1pm).

We are closed over the weekend.
headspace Bankstown is operated by Flourish Australia. All headspace services are funded by the Australian Government Department of Health. Administration of funding is carried out by the headspace centre's local Primary Health Network, in this case, South Western Sydney (South Western Sydney PHN).
Nutrition screening, dietary assessment and education about food and lifestyle, also support around healthy eating strategies.
GPs can help with any physical health issues as well as issues related to sexual health, drug or alcohol use, relationship problems or feeling down or upset. Your centre may have a GP on site or links to one locally. 
Workers either on site or linked to the centre who can assist you with work or study opportunities. 
Centres have a range of programs and activities for young people. Just ask your centre what they have on. 
Mental health workers – which may include psychologists, psychiatrists, counsellors and other workers – that can help if you're just not feeling yourself.
Workers either on site or linked to the centre who can assist you with any alcohol or other drug issue. 
A group of young people who help with events and some decision making at a centre. Ask your centre about getting involved.
"As soon as I sought help, I suddenly realised that my anxiety was very treatable and that I wasn't alone."
- Charlie
More information
What is telehealth?
Although headspace generally provides in-person counselling support, due to COVID-19, and the current climate with physical distancing measures, to ensure we are able to still provide a service to young people, their families and friends, we are using a combination of telehealth and in-person services.
Telehealth services consist of any health-related communication via telephone and video conferencing platforms and applications. Instead of in-person appointments, we are now providing online appointments over phone calls and video calls using 'Zoom'.

To find out more about our telehealth services, such as:
How to use telehealth services

How to make the most of telehealth services

Confidentiality

Troubleshooting

Frequently Asked Questions
Please download - Guidelines for Young People to use Telehealth
You can download our factsheet for setting up a safe space at home to talk with your counsellor.


Feedback Survey
If you have used our telehealth services, and would like to provide some feedback on how it went and how we can improve, please fill out the survey here


Consent Form
If you are new to telehealth or would like further information on our privacy, consent, and confidentiality information, please download our Telehealth Privacy, Consent, Confidentiality & Cancellation Policy


For additional information on telehealth, please visit - headspace online and phone services (telehealth)
If you are having any questions or concerns with using our telehealth services, please contact us:
02 9393 9669 or headspace.bankstown@flourishaustralia.org.au
Young People
If you are a young person and wish to see someone at headspace Bankstown, you are welcome to email, call or drop in during our business hours to discuss your options. You can also check out our headspace Welcome Pack here, which has a bunch of info about the services we provide.

Parents, Family, Carers and Friends
If you are the family member, carer or friend of a young person and wish to refer them to headspace Bankstown, you are welcome to call us during our business hours to discuss their options. Please ensure that the young person who you are referring is willing to engage with headspace and is able to attend appointments.

Service Providers
If you are a service provider, health professional, or from a school and wish to refer a young person to headspace Bankstown, please complete our Service Provider Referral Form. Prior to completing the form, please ensure that you have obtained the young person's consent and provide as much information as possible so that headspace Bankstown's Intake Officer can determine the suitability and the most appropriate treatment options for the young person. headspace Bankstown will contact the young person and inform you thereafter of the outcome of your referral with us.
Please return this form by email to headspace.bankstown@flourishaustralia.org.au or fax (02) 8367 5124.
We recommend that you follow up the emailed or faxed referral with a phone call, just to make sure we've received it.
Our phone number is: (02) 9393 9669.

We welcome all feedback and suggestions regarding our referral process. If you'd like to fill out our feedback form, it can be found here.

Please note: headspace Bankstown does not offer crisis or emergency support. If you or someone you care for needs immediate emergency support, please call 000 (Police, Fire, Ambulance), go to a hospital emergency department or call the NSW Mental Health Line on 1800 011 511.
For after-hours services, please contact:
- eheadspace on 1800 650 890 or eheadspace.org.au (9am-1am, 7 days a week)
- The Kids Helpline on 1800 55 1800 (24/7)
- Lifeline on 13 11 14 (24/7)
- Mental Health Line 1800 011 511 (24/7)
Our centre is located in the 'Bankstown City Capital Centre', which is directly across from Bankstown Central Shopping Centre, next to McDonald's on Rickard Road.
Our address is Suite 1, 41-45 Rickard Road, Bankstown. We are located on the ground floor straight down the footpath in the first photo, towards the right side. We are wheelchair accessible, and have a gender neutral bathroom.
If you're having a little trouble finding us, please call on 9393 9669, let reception know that you are unable to find the office and tell us your location and we can try and guide you to our office.

The front of our building complex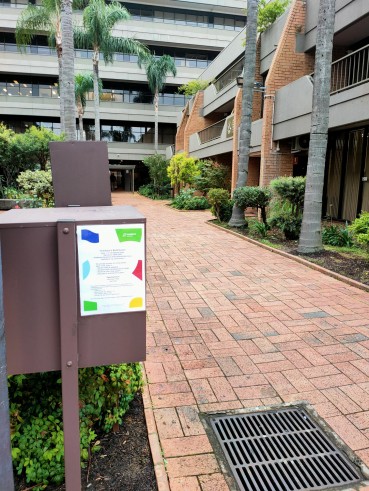 The walkway to our centre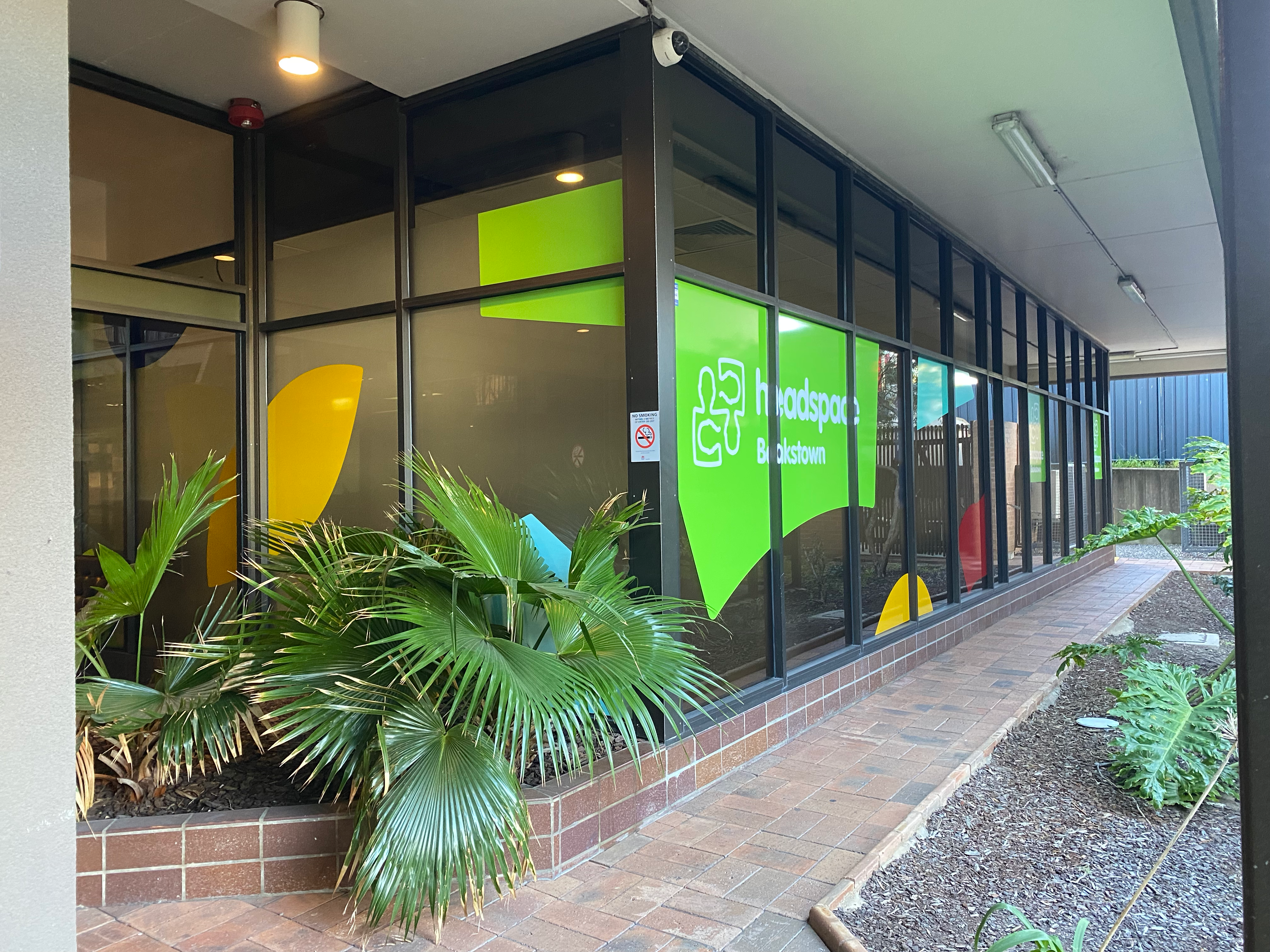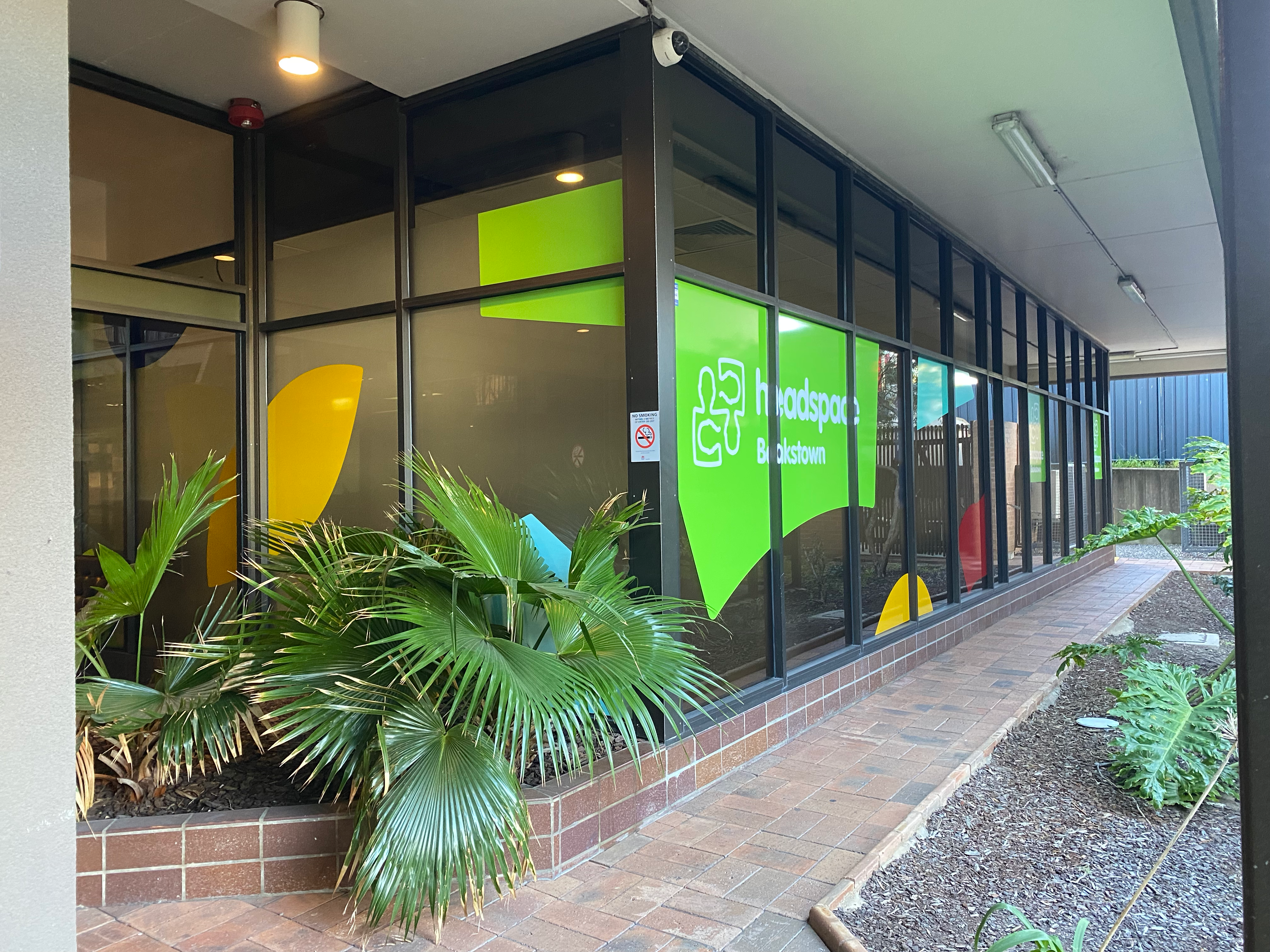 The front of our centre
Here at headspace Bankstown, it takes a bunch of wonderful and passionate people to complete our team and help support the young people that visit our centre.
Our Team Includes:
Aniela - Senior Clinical Manager headspace Services
Emely - Clinical and Operations Manager
Lucinda - Clinical Lead
Reb - Administration Officer
Marwa - Service & Community Development Officer
Linda - Senior Youth Access Clinician
Sara - Senior Youth Access Clinician
Abby - Senior Youth Access Clinician
Conor - Senior Youth Access Clinician
Shannon - Senior Youth Access Clinician
Emily - Youth Access Clinician
Ben - Youth Access Clinician
Jolene - Alcohol & Drug Clinician
Ali - Alcohol & Drug Clinician
Gavin - Low Intensity CBT Coach
Youth Reference Group

Private Practitioners (PP):
Maria - Clinical Psychologist
Dr. Cathy - Clinical Psychologist
Samar - Registered Psychologist
Daniel - Registered Psychologist
Far - Registered Psychologist
Mariana - Registered Psychologist
Phillip - Provisional Psychologist
Sussan - Dietitian
Doctors:
Dr. Josephine - Psychiatrist
Dr. Rachel - GP
Contributing Consortium Members:
The Salvation Army (headFYRST)
South West Sydney Local Health District (SWS LHD)
Black Dog Institute
One Door Mental Health
Canterbury-Bankstown City Council
Lifeline Macarthur
Dokotela
ACON
Mission Australia
The REACH Foundation
WISE Employment
headspace Bankstown provides youth mental health services to schools and the community in the Bankstown and Canterbury local area.
The Service & Community Development Officer is able to provide the following:
- Attend a mental health event and hold a stall
- Provide educational workshops on mental health topics
- Presentations about our service and referral pathways
- Promotional material, and
- In service tour where you are able to visit our centre, meet our staff and find out more about headspace Bankstown
The services provided have a health promotion and education focus.
We deliver these services to promote positive mental health and wellbeing (please note that these services do not have a medical or therapeutic focus).
Please download and fill out our SCD-Request-Form for any of the above services and return it to headspace.bankstown@flourishaustralia.org.au

Due to the current COVID-19 circumstances, requests are considered through delivery via online platforms.
For more information, please contact the Service & Community Development Officer at headspace Bankstown:
E: headspace.bankstown@flourishaustralia.org.au
P: (02) 9393 9669
At headspace Bankstown, we run clinical and non-clinical groups for young people as well as for their family & friends.
Our current groups are:
Turning Tides
Turning Tides is a group being run by headspace Bankstown in partnership with The Reach Foundation. This is a group run over 6 months for young people aged 13 -17 and their family members to come together and forge a deeper connection. No matter what their relationship is like, Turning Tides is a program for young people and their family to connect with each other and strengthen their relationships.
Turning Tides is designed to bring together young people and their family members to share their experiences and build connection, respect and understanding. The program will focus on exploring themes like intersectionality, hybridity, individuation, dual social worlds and attachment. The program facilitators will create space to practice empathy for young people and their family members alike.
If you're interested in more information, please see the attached flyer here. Alternatively, call or email us for more info or to register to be a part of it, on (02) 9393 9669, or headspace.bankstown@flourishaustralia.org.au.
LGBTQIA+ Youth Group
This is a non-clinical group, where young people aged 16-25 are welcome in a safe and inclusive space to connect with others who are also a part of the LGBTQIA+ community. It is a closed, private group where confidentiality is held at all times.
The group has a social and health promotional focus, where fun activities are played and health information is promoted.
If you'd like to join or would like more info, please contact us on (02) 9393 9669 or email us at headspace.bankstown@flourishaustralia.org.au.
Other Services
We also currently offer other services in support of our headspace core streams, including:
Family therapy
Dietetics services
Sexual health checks and STI testing
Have a chat to one of our friendly staff to learn more about these additional supports.
Did you know that at headspace Bankstown we have a youth-friendly General Practitioner (GP)?

Our GP here is Dr. Rachel Kalman. Please call (02) 9393 9669 to confirm availability if you would like to book an appointment.
We use bulk-billing arrangements through Medicare so when you visit and use our services, it will not cost you anything.
Learn how to get your own Medicare card by clicking on our 'How to Get Your Own Medicare Card' tab on our website (underneath this 'Our GP' tab).

For a factsheet on how to get help from a GP, as well as other information, you can access it here.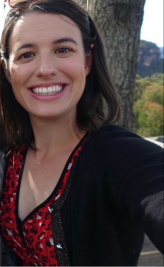 Dr. Rachel
Young people 15+ years old can get their own Medicare card by visiting a Medicare office or by calling Medicare on 13 20 11.
This fact sheet and road map explain why young people may need their own Medicare card, and which option and pathway to take for getting their own Medicare card that will suit their needs under difference circumstances.
Do you have any praise, suggestions and feedback about headspace Bankstown's services or centre?
We'd love to hear your ideas about headspace Bankstown.
You can do this by filling out a quick survey below. It is private and confidential so you don't have to leave your details, however, if you would like to receive a response from from us, please leave your contact details in the last section of the survey.
This is a way for you to have your say about headspace Bankstown.
Access our Praise, Suggestion & Feedback survey here.