It seems my story is different from most, I haven't suffered depression or anxiety, I haven't been addicted to drugs and yet here I am so heavily invested in giving my time and resources to supporting people that do.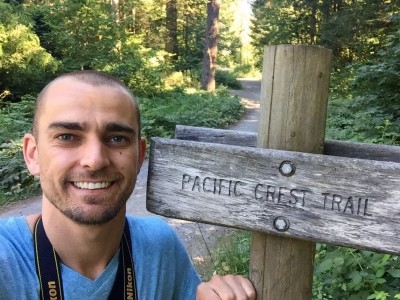 I was somewhat of a bystander, someone who has been indirectly affected from mental health issues.
In 2017 I decided to help out in a way that I knew best and that was to raise money and awareness for a fantastic charity. I did this by putting myself through arduous and incredibly difficult times.
On April 17, I would start my fundraising charity hike from Mexico to Canada. A 4,265km hike through desert, rainforests, snow and plenty of rain. Since then I've been hiking up to 50kms a day with no support team. Just myself, my backpack and my camera. It has been the single most difficult time I've ever put myself through.
My days are full of adventure, exploration and self development. I wake up with the sunrise, make some oatmeal and coffee and I'm on my way. A day of hard hiking is always ahead, finding water can be a challenge and the beaming heat from the desert sun is always a concern. Yet I keep pushing on, just like everyone in life, I keep the wheels turning and eventually I make it to my destination. My tent is set up, a quick dinner is prepared and very quickly I'm asleep for night so that I'm ready to do it all again tomorrow.
Even though this trek is a beautiful experience I never lose site of why I'm out here. Raising awareness of mental health issues and spreading the word of the fundraiser is so important. I hope that others see the benefit in what I'm doing and ultimately decide to help in which ever they they know possible.
Thanks for reading,
Mark
Published 16 June 2017
How useful was this page?